508 Maroon Ave.
Crested Butte, CO 81224
(970) 349-5225


View location on a map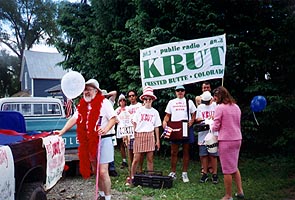 Be sure to tune in to KBUT while you're in the Gunnison Valley. KBUT broadcasts at 90.3 FM in Crested Butte and Mt. Crested Butte, 89.9 FM in Gunnison and 94.9 in Almont. KBUT is listener-supported, volunteer-run, non-commercial public radio. We celebrate diversity in our programming and our music shows include jazz, folk, rock, funk, reggae, world beat, hip-hop, bluegrass, cajun, blues, classical and more. KBUT also provides local news and weather, including avalanche information. We broadcast a daily ski report in the winter, and in the summer we provide the regional river report and mountain bike trails information. Listeners will also learn about local entertainment, live music and other events. KBUT is affiliated with National Public Radio (NPR) and Public Radio International (PRI.) KBUT carries award-winning programs such as "Morning Edition," "All Things Considered," "A Prairie Home Companion," and "Car Talk."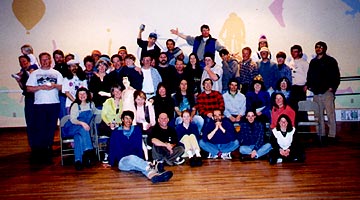 KBUT is supported by over 100 volunteers and our funds come from listener contributions, business underwriters and the Corporation for Public Broadcasting. We also host a number of fundraising events every year including Bingo Nights, Soul Train Night and the Spring Getaways Raffle. The KBUT Boombox Band can be seen every summer marching in the Crested Butte 4th of July Parade and the Cattlemen's Days Parade in Gunnison.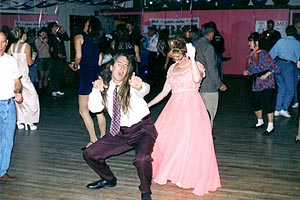 KBUT has been broadcasting since 1986, and there is currently a nice blend of old and new at the station. Many of the DJ's have been on the air a long time, including a couple people who have been here from the beginning. Many more programmers are relatively new to the airwaves. KBUT provides ongoing opportunities for members of the public to volunteer on or off the air.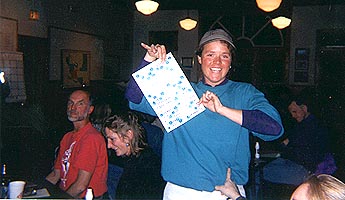 To see a current broadcast schedule please check out the KBUT home page at