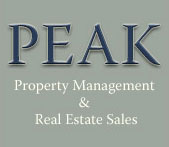 241 Gillaspey
Crested Butte South, CO 81224
(970) 349-6339
(888) 909-7325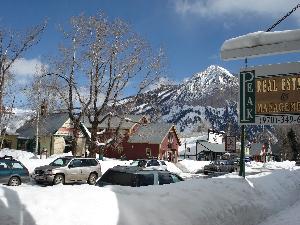 Peak Property Management and Sales is a full service Real Estate Company, offering Vacation Home Rentals, Long-Term Rentals, Caretaking, Association Management, and Sales assistance when buying or renting that dream home in the Mountains!!

Peak Property offers full service Crested Butte lodging, Vacation Rental condos that are conveniently located within the historic town of Crested Butte, Colorado, as well as homes and condos at the Newly Renovated Crested Butte Ski Resort at Mount Crested Butte. Our Crested Butte, Colorado lodgings vary from restored Victorian era homes to spacious newly built inns, homes and condos.
Featured Lodgings
210 Paradise
Peak Property Management and Sales is a full service Real Estate Company,...

| | | | |
| --- | --- | --- | --- |
| Type: condo/townhome | Bedrooms: 4 | Location: Shuttle | Rate: $300-500 |

Amenities: laundry, hot tub, kitchen, fireplace, bbq, internet, cable/satellite, single stall garage

25 Eagles Nest
Peak Property Management and Sales is a full service Real Estate Company,...

| | | | |
| --- | --- | --- | --- |
| Type: condo/townhome | Bedrooms: 3 | Location: Shuttle | Rate: $145-245 |

Amenities: laundry, hot tub, kitchen, fireplace, sauna, internet, cable/satellite

318 Gothic Avenue
Peak Property Management and Sales is a full service Real Estate Company,...

| | | | |
| --- | --- | --- | --- |
| Type: rental home | Bedrooms: 2-3 | Location: Town of CB | Rate: $250-475 |

Amenities: laundry, hot tub, kitchen, bbq, cable/satellite, no smoking, no pets, dvd, fireplace, high speed internet

30 Treasury Road
Peak Property Management and Sales is a full service Real Estate Company,...

| | | | |
| --- | --- | --- | --- |
| Type: rental home | Bedrooms: 5-6 | Location: walk | Rate: $950-1700 |

Amenities: laundry, internet, no smoking, no pets, DVD, garage, grill, satellite TV

217 Maroon Avenue
Peak Property Management and Sales is a full service Real Estate Company,...

| | | | |
| --- | --- | --- | --- |
| Type: rental home | Bedrooms: 2 | Location: Town of CB | Rate: $150-325 |

Amenities: laundry, kitchen, bbq, internet, cable/satellite

31 Gothic Avenue
Peak Property Management and Sales is a full service Real Estate Company,...

| | | | |
| --- | --- | --- | --- |
| Type: rental home | Bedrooms: 4 | Location: Town of CB | Rate: $300-525 |

Amenities: laundry, fireplace, no smoking, no pets, cable, DVD

21 Timberland
Peak Property Management and Sales is a full service Real Estate Company,...

| | | | |
| --- | --- | --- | --- |
| Type: rental home | Bedrooms: 5 | Location: ski in/out | Rate: $550-900 |

Amenities: no smoking, no pets, fireplace, hot tub, satellite TV, washer/dryer, grill

507 Gothic Avenue
Peak Property Management and Sales is a full service Real Estate Company,...

| | | | |
| --- | --- | --- | --- |
| Type: rental home | Bedrooms: 4 | Location: Town of CB | Rate: $400-800 |

Amenities: laundry, kitchen, fireplace, bbq, internet, cable/satellite

Taylor River House
Peak Property Management and Sales is a full service Real Estate Company,...

| | | | |
| --- | --- | --- | --- |
| Type: rental home | Bedrooms: 4 | Location: outside town | Rate: $325-325 |

Amenities: hot tub, kitchen, bbq, internet, cable/satellite, no smoking, pets considered, fireplace, grill, phone, Fishing Access, Outdoor Fire Pit

262 Lower Allen
Peak Property Management and Sales is a full service Real Estate Company,...

| | | | |
| --- | --- | --- | --- |
| Type: rental home | Bedrooms: 4 | Location: CB South | Rate: $325-600 |

Amenities: laundry, hot tub, kitchen, fireplace, jacuzzi bath, bbq, internet, cable/satellite