Spacious Home with Views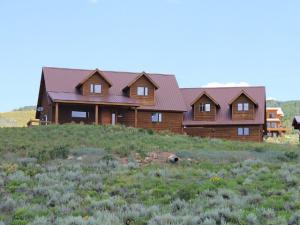 Location: Crested Butte South
Bedrooms: 4
Amenities: laundry facilities, kitchen, barbecue/grill, high speed internet, cable/satellite TV, 2-car garage, Linens, kitchen supplies
Rate: $300-425

Our home is located in Crested Butte South just a short 7 miles from the town of Crested Butte. Enjoy a quiet, family oriented neighborhood. If you haven't been to Crested Butte, you are missing out. Crested Butte is located in the West Elk Mountain Range of Colorado.

This beautiful town is a haven for outdoor enthusiasts. Winter time activities include skiing, snow-mobiling, sledding and ice skating. It's a perfect area for families because of it's size, location and friendly hometown feel.

The summertime is my personal favorite because of the perfect temperature~homes do not even need central air conditioning! Activities in summer are endless. Mountain biking, hiking, golf, whitewater rafting, fishing horseback riding and camping are all at your fingertips. And don't forget the Fall when the aspens are changing colors, simply beautiful!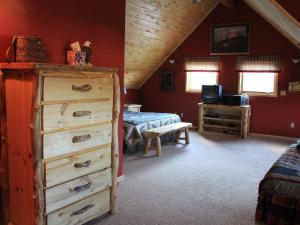 Come enjoy the privacy and space in our 4 bedroom 4 bathroom family home. We can comfortably accommodate 12 people.

Bedroom 1 is located on the main floor and has 2 queen log beds for that mountain feel.

Bedroom 2 is located on the second floor and has 1 king, and 1 Queen bed and an en-suite bath making this perfect for families.

Bedroom 3 is located on the 2nd floor with a queen bed and en-suite bath. This bedroom has an excellent view of Mt. Crested Butte.

The 4th bedroom has 1 king, 1 queen bed, and a twin with an en-suite bath that includes a large soaking tub.

Each bedroom is furnished with a television and video/CD player with an assortment of family type media.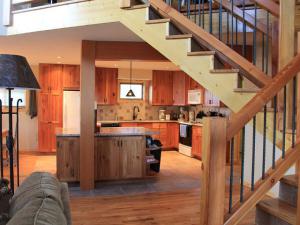 The main floor is open to the kitchen, dining and living room. The large kitchen is fully equipped with appliances, tableware and extra small appliances.

Washer and dryer are located on the main floor as well for your convenience. The main living area has heated hardwood and tile floors for your comfort.

Step out onto the wrap around deck and enjoy breathtaking views of Whetstone Mountain and Round Mountain. We have sat out here and enjoyed watching elk, mule deer, red fox, and even spotted a bear w/ her cubs.

In addition the home has a double heated attached garage for parking and storage for all of your summer and winter gear.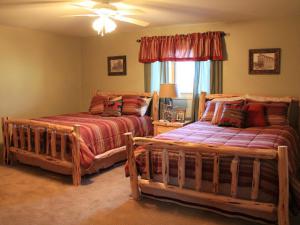 Our family friendly neighborhood has a wonderful park for the younger children and a new skate board ramp for the tweens. The park also has tennis and basketball courts, a baseball field, and outdoor charcoal grills for your use.

There is also a coffee shop, liquor store, general store and a restaurant close by. Crested Butte South is 22 miles North of Gunnison, home of Western State College and the Gunnison/Crested Butte Regional Airport.

Go to cbtrips.com/vacation-rentals/spacious-home-with-views for more information, including availability.
For booking information, please contact CB Trips at 970-765-7161.